Caricatures (Page 3)
Jack's Place is more than just a unique steak house in the Orlando dining scene. Nestled in the hub of International Drive amongst many attractions, Jack's Place hosts the most comprehensive collection of caricatures in Orlando. All hand drawn by Jack Rosen, father of hotelier and philanthropist Harris Rosen, this gallery includes autographed caricatures of actors, athletes, and influential people such as Neil Armstrong, Queen Elizabeth, and Alfred Hitchcock.

Marcos, Ferdinand (Tables 11-13)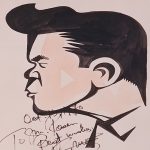 Ferdinand Marcos was a Filipino politician who was President of the Philippines from 1965 to 1986. Prior to his presidency, Marcos started out as an attorney before serving as a member of the Philippine House of Representatives from 1949-1959 and of the Philippine Senate from 1959-1965, where he was also Senate President from 1963-1965.
– Located at tables 11,12,13
Mays, Willie (Table 44)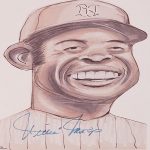 Willie Mays is an American former Major League Baseball center fielder. He was elected to the Baseball Hall of Fame in 1979. Mays won two National League, Most Valuable Player awards, and ended his career with 660 home runs.
– Located at table 44
Mead, Margaret (Back Right Corner)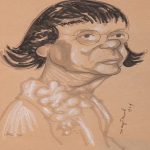 Margaret Mead was an American cultural anthropologist who featured frequently as an author and speaker in the mass media during the 1960s and 1970s. Mead was a respected and often controversial academic who popularized the insights of anthropology in modern American and Western culture. Her reports detailing the attitudes towards sex in South Pacific and Southeast Asian traditional cultures influenced the 1960s sexual revolution. She was a proponent of broadening sexual mores within a context of traditional Western religious life.
– Located in the Back Right of the restaurant
Meany, George (Back Right Corner)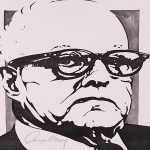 George Meany was an American labor union leader for 57 years. He was the key figure in the creation of the AFL-CIO and served as the AFL-CIO's first president, from 1955-1979. Meany had a reputation for integrity and consistent opposition to corruption in the labor movement, and strong anti-communism. He was the best known union leader in the United States in the mid-20th century.
– Located in the Back Right of the restaurant
Meir, Golda (Tables 11-13)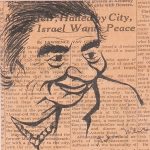 Golda Meir was an Israeli teacher, kibbutznik, stateswoman and politician and the fourth elected Prime Minister of Israel. Meir was elected Prime Minister of Israel on March 17, 1969, after serving as Minister of Labour and Foreign Minister. The world's fourth and Israel's first and only woman to hold such an office, she has been described as the "Iron Lady" of Israeli politics, though her tenure ended before that term was applied to British Prime Minister Margaret Thatcher.
– Located at tables 11,12,13
Mitterrand, Francois (Table 10)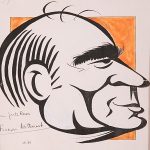 Francois Mitterrand was a French politician who was President of France from 1981 to 1995. In 1971, he became secretary of the Socialist Party and tried to unify the French Left. He was elected president in 1981 and was re-elected in 1988. He is the longest reigning French president to date.
– Located at table 10
Molotov, Vyacheslav (Table 15)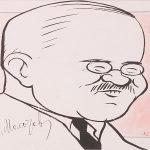 Vyacheslav Molotov was a Soviet politician and diplomat, an Old Bolshevik, and a leading figure in the Soviet government from the 1920s. He served as First Deputy Premier from 1942 to 1957, when he was dismissed from the Presidium of the Central Committee by Nikita Khrushchev. Molotov retired in 1961 after several years of obscurity.
– Located at table 15
Montgomery, Bernard Law (Table 40)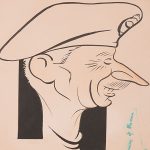 Bernard Law Montgomery was a senior British Army officer who fought in both the First World War and the Second World War. He became Commander-in-Chief of the British Army of the Rhine in Germany and then Chief of the Imperial General Staff in 1946-1948. Montgomery served as Deputy Supreme Commander of NATO in Europe until his retirement in 1958.
– Located at table 40
Moore, Henry (Tables 24-34)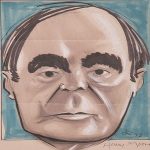 Henry Moore was an English artist. He is best known for his semi-abstract monumental bronze sculptures which are located around the world as public works of art. As well as sculpture, Moore produced many drawings, including a series depicting Londoners sheltering from the Blitz during the Second World War, along with other graphic works on paper. Most of the money he earned went towards endowing the Henry Moore Foundation, which continues to support education and promotion of the arts.
– Located at tables 24-34
Mussolini, Benito (Entrance)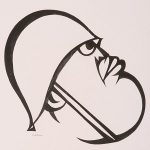 Benito Mussolini was an Italian politician, journalist, and leader of the National Fascist Party, ruling the country as Prime Minister from 1922-1943. He ruled constitutionally until 1925, when he dropped all pretense of democracy and set up a legal dictatorship. Known as Il Duce (The Leader).
– Located at the Entrance
Nehru, Jawaharial (Table 10)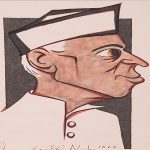 Jawaharial Nehru was the first Prime Minister of India and a central figure in Indian politics before and after independence. He emerged as the paramount leader of the Indian independence movement under the tutelage of Mahatma Gandhi and ruled India from its establishment as an independent nation in 1947-1964. He is considered to be the architect of the modern Indian nation-state.
– Located at table 10
Nimitz, Chester (Table 40)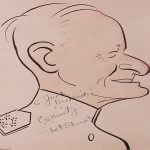 Chester Nimitz was a fleet admiral of the United States Navy. He played a major role in the naval history of World War II as Commander in Chief, United States Pacific Fleet. He was the United States' last surviving officer who served in the rank of fleet admiral.
– Located at table 40
Nixon, Richard M. (Table 41)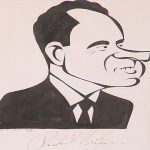 Richard M. Nixon was an American politician who served as the 37th President of the United States from 1969 until 1974. He imposed wage and price controls for a period of ninety days, enforced desegregation of Southern schools and established the Environmental Protection Agency. Nixon also presided over the Apollo 11 moon landing, which signaled the end of the moon race.
– Located at table 41
O'Casey, Sean (Table 15)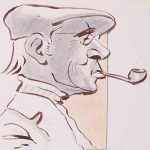 Sean O'Casey was an Irish dramatist and memoirist. A dedicated socialist, he was the first Irish playwright of note to write about the Dublin working classes. He joined the Irish Citizen Army in 1914. After the Easter Rising, he spent half a decade writing plays. The first to be accepted was The Shadow of a Gunman in 1923. In 1926 he finished The Plough and the Stars. His last play was published in 1961.
– Located at table 15
O'Neill, Tip (Hallway)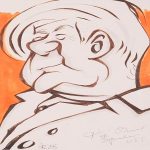 Tip O'Neill was an American politician who served as the 47th Speaker of the United States House of Representatives from 1977 to 1987. The only Speaker to serve for five complete consecutive Congresses, he is the third longest-serving Speaker in American history.
– Located in the Hallway
Ortega, Daniel (Tables 11-13)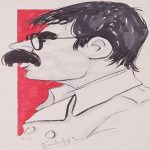 Daniel Ortega is a Nicaraguan politician who has been President of Nicaragua since 2007. Previously, he was leader of Nicaragua from 1979-1990, first as Coordinator of the Junta of National Reconstruction from 1979–1985 and then as President from 1985–1990.
– Located at tables 11,12,13
Pahlevi, Mohammad Reza (Tables 11-13)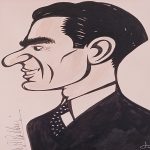 Mohammad Reza Pahlevi was the Shah of Iran from in 1941 to 1976. He was the second and last monarch of the House of Pahlavi of the Iranian monarchy. His dream of the Great Civilization in Iran led to a rapid industrial and military expansion as well as economic and social reforms.
– Located at tables 11,12,13
Perez Jimenez, Marcos (Tables 11-13)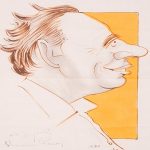 Marcos Perez Jimenez was a Venezuelan military and general officer of the Army of Venezuela and the President of Venezuela from 1952 to 1958. During his time as President, Perez commissioned public housing projects to improve the living conditions of the public.
– Located at tables 11,12,13
Pershing, John (Table 40)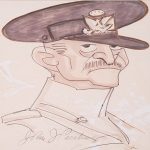 U.S. General John Pershing was a senior United States Army officer, most famous as the commander of the American Expeditionary Force (AEF) on the Western Front in World War I, 1917–1918. Pershing is the only American to be promoted in his own lifetime to General of the Armies, the highest possible rank in the United States Army.
– Located at table 40
Picasso, Pablo (Tables 24-34)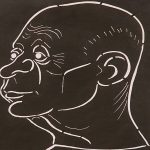 Pablo Picasso was a Spanish painter, sculptor, printmaker, ceramicist, stage designer, poet and playwright who spent most of his adult life in France. Regarded as one of the greatest and most influential artists of the 20th century, he is known for co-founding the Cubist movement, the invention of constructed sculpture, the co-invention of collage, and for the wide variety of styles that he helped develop and explore. Picasso achieved global recognition and immense fortune for his revolutionary artistic accomplishments, and became one of the best-known figures in 20th-century art.
– Located at the Entrance & tables 24-34
Morgan, John Pierpont (Tables 24-34)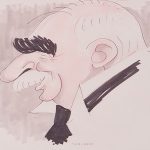 John Pierpont Morgan was an American financier and banker who dominated corporate finance and industrial consolidation in late 19th and early 20th Century United States. In 1892, Morgan arranged the merger of Edison General Electric and Thomson-Houston Electric Company to form General Electric. He was instrumental in the creation of the United States Steel Corporation, International Harvester, and AT&T. At the height of Morgan's career during the early 1900s, he and his partners had financial investments in many large corporations and had significant influence over the nation's high finance and United States Congress members. Morgan has been described as America's greatest banker.
– Located at tables 24-34
Pope John XXIII (Exit)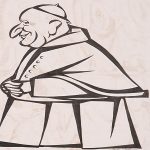 Pope John XXIII reigned as Pope from 1958 to 1963. He was ordained to the priesthood in 1904 and served in a number of posts, including papal nuncio in France and a delegate to Bulgaria, Greece and Turkey. He was made a cardinal and named the Patriarch of Venice.
– Located at the Exit
Pope Paul VI (Exit)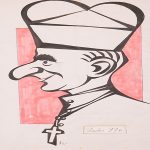 Pope Paul VI reigned as Pope from 1963 to 1978. Succeeding Pope John XXIII, he continued the Second Vatican Council which he closed in 1965, implementing its numerous reforms, and fostered improved ecumenical relations with Eastern Orthodox and Protestants, which resulted in many historic meetings and agreements. He served in the Vatican's Secretariat of State from 1922 to 1954.
– Located at the Exit
Pound, Ezra (Table 14)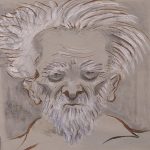 Ezra Pound was an expatriate American poet and critic, and a major figure in the early modernist movement. Pound helped advance the careers of some of the best-known modernist writers of the early 20th century. He was awarded the Bollingen Prize in 1949 by the Library of Congress for his work, The Pisan Cantos.
– Located at table 14
Prince Philip of England (Tables 11-13)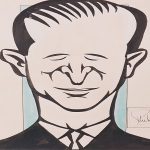 Prince Philip Duke of Edinburgh, born Prince Philip of Greece and Denmark, is the husband of Queen Elizabeth II. A member of the House of Schleswig-Holstein-Sonderburg-Glücksburg, Philip was born into the Greek and Danish royal families. During the Second World War he served with the Mediterranean and Pacific fleets.
– Located at tables 11,12,13
Queen Elizabeth (Tables 11-13)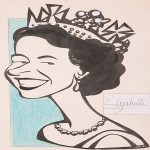 Queen Elizabeth has reigned over the United Kingdom, Canada, Australia, and New Zealand since the year 1952. She is Head of the Commonwealth and Queen of 12 countries that have become independent since her accession. The Queen surpassed her great-great-grandmother, Queen Victoria, to become the longest-lived British monarch in December 2007, and the longest-reigning British monarch on September 2015. She was celebrated in Canada as the "longest-reigning sovereign in Canada's modern era".
– Located at tables 11,12,13
Rabin, Yitzhak (Tables 11-13)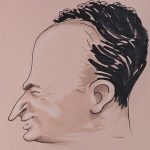 Yitzhak Rabin was an Israeli politician, statesman and general. He was the fifth Prime Minister of Israel, serving two terms in office, 1974–1977 and 1992-1995. Rabin served as Israel's ambassador to the United States from 1968 to 1973. Rabin was the first native-born prime minister of Israel. Rabin has become a symbol of the Israeli–Palestinian peace process.
– Located at tables 11,12,13
Reagan, Ronald (Table 41)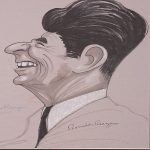 Ronald Reagan was an American politician and actor who was the 40th President of the United States, from 1981-1989. Before his presidency, he was the 33rd Governor of California, from 1967-1975, after a career as a Hollywood actor and union leader.
– Located at table 41
Red Skeleton (Tables 24-34)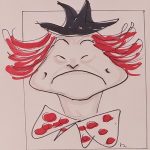 Richard Bernard Skelton was an American entertainer. He was best known for his national radio and television acts from 1937-1971, and as host of the television program The Red Skelton Show. Skelton had a 70-year career as a performer, during which he entertained three generations of Americans and earned stars on the Hollywood Walk of Fame. Many of Skelton's personal and professional effects, including prints of his artwork, were donated to Vincennes University.
– Located at tables 24-34
Rickover, Hyman George (Table 40)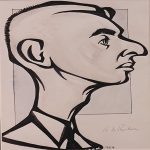 Hyman George Rickover known as the "Father of the Nuclear Navy", directed the original development of naval nuclear propulsion and controlled its operations for three decades as director of Naval Reactors. In addition, he oversaw the development of the Shipping port Atomic Power Station, the world's first commercial pressurized water reactor used for generating electricity.
– Located at table 40
Robertson, Anna Mary (Table 15)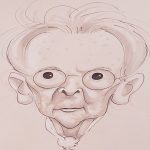 Anna Mary Robertson, also known as Grandma Moses, was a renowned American folk artist. She began painting at the age of 78 and is often cited as an example of an individual who successfully began a career in the arts at an advanced age. Her paintings are displayed in the collections of many museums.
– Located at table 15
Rockwell, Norman (Tables 24-34)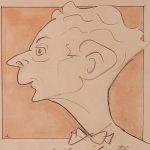 Norman Rockwell was a 20th-century American author, painter and illustrator. His work enjoys a broad popular appeal in the United States for its reflection of American culture. He also is noted for his 64-year relationship with the Boy Scouts of America, during which he produced covers for their publication Boys' Life, calendars, and other illustrations.
– Located at tables 24-34
Roosevelt, Eleanor (Back Right Corner)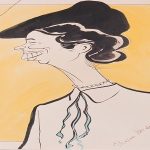 Eleanor Roosevelt was an American politician, diplomat, and activist. She was the longest-serving First Lady of the United States, having held the post from 1933-1945 during her husband's four terms in office. She served as United States Delegate to the United Nations General Assembly from 1945-1952.
– Located in the Back Right of the restaurant
Roosevelt, Franklin D. (Table 41)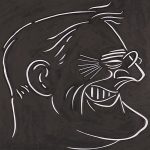 Franklin D. Roosevelt was an American statesman and political leader who served as the 32nd President of the United States from 1933 to 1945. He built the New Deal Coalition, realigning American politics into the Fifth Party System and defining American liberalism throughout the middle third of the 20th century.
– Located at table 41
Rosen, Jack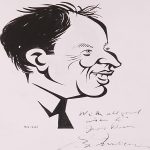 Jack Rosen is chairman of the American Jewish Congress. He is chief executive of a New York Real Estate firm, Rosen Partners LLC, and an international board member of Altimo.
Rubenstein, Arthur (Tables 24-34)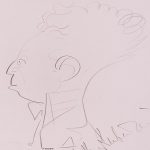 Arthur Rubenstein was a Polish-American classical pianist. He received international acclaim for his performances of the music written by a variety of composers and many regard him as the greatest Chopin interpreter of his time. He was described by The New York Times as one of the greatest pianists of the twentieth century.
– Located at tables 24-34
Russell, Bertrand (Entrance)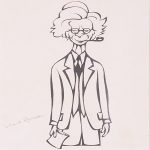 Bertrand Russell was a British philosopher, logician, mathematician, historian, writer, social critic, political activist and Nobel laureate. In the early 20th century, Russell led the British "revolt against idealism". He is considered one of the founders of analytic philosophy and one of the 20th century's premier logicians.
– Located at the Entrance
Ruth, Babe (Table 44)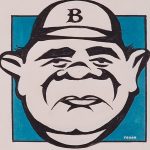 Babe Ruth was an American professional baseball player whose career in Major League Baseball spanned 22 seasons. Ruth is regarded as one of the greatest sports heroes in American culture and is considered by many to be the greatest baseball player of all time. In 1936, Ruth was elected into the Baseball Hall of Fame as one of its "first five" inaugural members.
– Located at table 44
Sabin, Albert B. (Back Left Corner)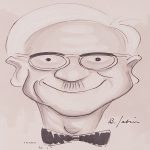 Albert B. Sabin was a Polish-American medical researcher, best known for developing the oral polio vaccine. Sabin also developed vaccines against other viral diseases, including encephalitis and dengue. In addition, he investigated possible links between viruses and some forms of cancer.
– Located in the Back Left of Restaurant
Sadat, Anwar (Tables 11-13)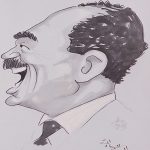 Anwar Sadat was the third President of Egypt, serving from 1970 – 1981. In his eleven years as president, he changed Egypt's trajectory, departing from many of the political and economic tenets of Nasserism., He re-instituted a multi-party system, and launched the Infitah economic policy.
– Located at tables 11,12,13
Salk, Jonas (Table 15)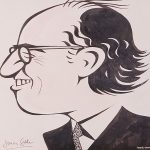 Jonas Salk was an American medical researcher and virologist. He discovered and developed one of the first successful polio vaccines. In 1960, he founded the Salk Institute for Biological Studies in La Jolla, California, which is used today for medical and scientific research.
– Located at table 15
Sandberg, Carl (Table 15)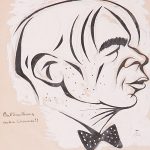 Carl Sandberg was an American poet, writer, and editor. He won three Pulitzer Prizes; two for his poetry and one for his biography of Abraham Lincoln. Sandberg is regarded as a major figure in contemporary literature.
– Located at table 15
Schweitzer, Albert (Back Left Corner)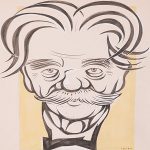 Albert Schweitzer was a French-German theologian, organist, philosopher, and physician. Schweitzer challenged both the secular view of Jesus as depicted by historical-critical methodology current at this time, as well as the traditional Christian view. He received the 1952 Nobel Peace Prize for his philosophy of "Reverence for Life".
– Located in the Back Left of Restaurant
Selassie, Haile I (Tables 11-13)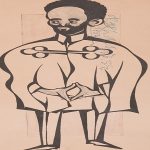 Haile Selassie I was Ethiopia's regent from 1916 to 1930 and emperor from 1930 to 1974. At the League of Nations in 1936, the emperor condemned the use of chemical weapons by Italy against his people during the Second Italo–Ethiopian War. His internationalist views led to Ethiopia becoming a charter member of the League of Nations, and his political thought and experience in promoting multilateralism and collective security have proved seminal and enduring.
– Located at tables 11,12,13
Shamir, Yitzhak (Tables 11-13)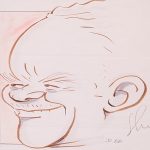 Yitzhak Shamir was an Israeli politician and the seventh Prime Minister of Israel, serving two terms. Before the establishment of the State of Israel, Shamir was a leader of the Zionist paramilitary group, Lehi. After the establishment of the State of Israel he served in the Mossad between 1955 and 1965. Shamir was the country's third longest-serving prime minister.
– Located at tables 11,12,13
Shepard, Alan (Tables 42-43)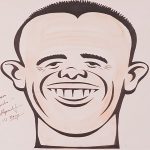 Alan Shepard was an American astronaut, naval aviator, test pilot, and businessman. He was selected as one of the original NASA Mercury Seven astronauts in 1959, and in May 1961 he made the first manned Project Mercury flight, MR-3, in a spacecraft he named Freedom 7. He became the second person, and the first American, to travel into space, and the first person to manually control the orientation of his spacecraft.
– Located at tables 42-43
Shostakovich, Dmitri (Tables 24-34)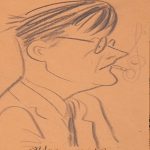 Dmitri Shostakovich was a Russian pianist and composer of the Soviet period. He is regarded as one of the major composers of the 20th century. He received accolades and state awards and served in the Supreme Soviet of the RSFSR from 1947–1962, and the Supreme Soviet of the Soviet Union from 1962 until his death.
– Located at tables 24-34
Schulz, Charles M. (Table 15)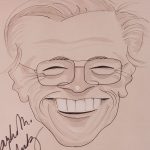 Charles M. Schulz was an American cartoonist best known for the comic strip. He is widely regarded as one of the most influential cartoonists of all time, cited as a major influence by many later cartoonists. Schulz received the National Cartoonists Society's Humor Comic Strip Award in 1962 for Peanuts, the Society's Elzie Segar Award in 1980, and was also the first two-time winner of their Reuben Award for 1955 and 1964.
– Located at table 15
Stalin, Joseph (Tables 11-13)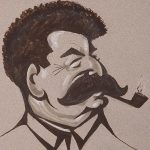 Joseph Stalin was the leader of the Soviet Union from the mid-1920s until his death in 1953. Holding the post of the General Secretary of the Central Committee of the Communist Party of the Soviet Union, he was effectively the dictator of the state. Stalin led the Soviet Union through its post-war reconstruction phase, which saw a significant rise in tension with the Western world that would later be known as the Cold War.
– Located at tables 11,12,13
Stengel, Casey (Table 14)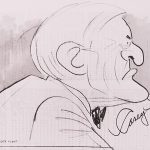 Casey Stengel was an American Major League Baseball right fielder and manager. He was elected to the Baseball Hall of Fame in 1966. In the 1950s, sportswriters gave him the nickname, "The Old Professor", for his sharp wit and his ability to talk at length on anything baseball-related.
– Located at table 14
Stilwell, Joseph (Table 40)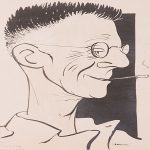 U.S. General Joseph Stilwell was a United States Army general who served in the China-Burma-India Theater during World War II. Stilwell served three tours in China, where he mastered spoken and written Chinese, and was the military attaché at the U.S. Legation in Beijing from 1935-1939. In 1939 he became assistant commander of the 2nd Infantry Division and from 1940-1941 organized and trained the 7th Infantry Division at Fort Ord, California.
– Located at table 40