Caricatures (Page 2)
Jack's Place is more than just a unique steak house in the Orlando dining scene. Nestled in the hub of International Drive amongst many attractions, Jack's Place hosts the most comprehensive collection of caricatures in Orlando. All hand drawn by Jack Rosen, father of hotelier and philanthropist Harris Rosen, this gallery includes autographed caricatures of actors, athletes, and influential people such as Neil Armstrong, Queen Elizabeth, and Alfred Hitchcock.

Dietrich, Marlene (Tables 24-34)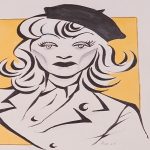 Marlene Dietrich was a German actress and singer who held both German and American citizenship. Dietrich was noted for her humanitarian efforts during the war, housing German and French exiles, providing financial support, and even advocating their US citizenship. She received several honors from the United States, France, Belgium, and Israel for her work on improving morale on the front lines during the war. In 1999, the American Film Institute named Dietrich the ninth-greatest female star of classic Hollywood cinema.
– Located at tables 24-34
Edison, Thomas A. (Table 15)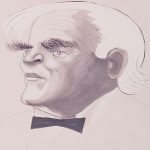 Thomas A. Edison was an American inventor and businessman, who has been described as America's greatest inventor. He developed many devices that greatly influenced life around the world, including the phonograph, the motion picture camera, and the long-lasting, practical electric light bulb. Dubbed "The Wizard of Menlo Park", he was one of the first inventors to apply the principles of mass production and large-scale teamwork and is often credited with the creation of the first industrial research laboratory.
– Located at table 15
Edward, Duke of Windsor (Table 10)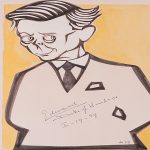 Edward, Duke of Windsor was King of the United Kingdom and the Dominions of the British Empire, and Emperor of India, from January 20th, 1936 until his abdication on December 11th, 1936. As a young man, he served in the British Army during the First World War and undertook several overseas tours.
– Located at table 10
Einstein, Albert (Entrance)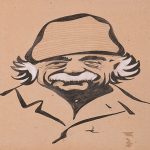 Albert Einstein was a German-born theoretical physicist. He developed the theory of relativity and his work is known for its influence on the philosophy of science. Einstein is best known in popular culture for his mass–energy equivalence formula E = mc2. He received the Nobel Prize in 1921.
– Located at the Entrance
Eisenhower, Dwight D. (Table 40)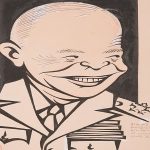 Dwight D. Eisenhower was an American politician who served as the 34th President of the United States from 1953-1961. He was a five-star general in the United States Army during World War II and served as Supreme Commander of the Allied Expeditionary Forces in Europe. He was responsible for planning and supervising the invasion of North Africa in Operation Torch in 1942–1943 and the successful invasion of France and Germany in 1944–1945 from the Western Front. In 1951, he became the first Supreme Commander of NATO.
– Located at table 40
Ellington, Duke (Tables 24-34)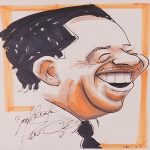 Duke Ellington was an American composer, pianist, and bandleader of a jazz orchestra, which he led over fifty years. Ellington is generally considered to have elevated the perception of jazz to an art form on a par with other more traditional musical genres. He was awarded the Pulitzer Prize for music in 1999.
– Located at tables 24-34
Hirohito, Emperor (Table 10)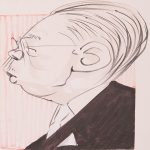 Emperor Hirohito was the 124th Emperor of Japan reigning from 1926-1989. During the post-war period, he became the symbol of the new state under the post-war constitution and Japan's recovery, and by the end of his reign, Japan had emerged as the world's second largest economy.
– Located at table 10
Ford, Gerald (Table 41)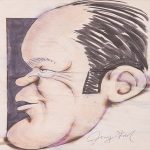 Gerald Ford was an American politician who served as the 38th President of the United States from 1974-1977, following the resignation of Richard Nixon. Prior to this he served eight months as the 40th Vice President of the United States, following the resignation of Spiro Agnew. He was the first person appointed to the vice presidency under the terms of the 25th Amendment, and subsequently the only person to date to have served as both Vice President and President of the United States without being elected to executive office.
– Located at table 41
Ford, Henry II (Table 15)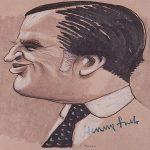 Henry Ford II was the eldest son of Edsel Ford and eldest grandson of Henry Ford. He was president of the Ford Motor Company from 1945-1960. Notably, under the leadership of Henry Ford II, Ford Motor Company became a publicly traded corporation in 1956. From 1943-1950, he also served as president of the Ford Foundation.
– Located at table 15
Franco, Francisco (Table 40)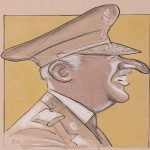 Francisco Franco was a Spanish general who ruled over Spain as a military dictator for 36 years from 1939 until his death. Franco gained military support from various regimes and groups, especially Nazi Germany and the Kingdom of Italy. Before his death, he restored the monarchy making King Juan Carlos I his successor.
– Located at table 40
Frankfurter, Felix (Hallway)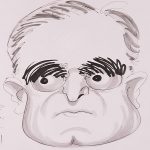 Felix Frankfurter was a jurist, who served as an Associate Justice of the United States Supreme Court. Frankfurter served on the Supreme Court for 23 years, and was a noted advocate of judicial restraint in the judgments of the Court.
– Located in the Hallway
Frazie, Joe (Table 44)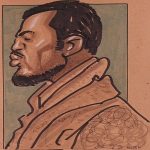 Joe Frazier was an American professional boxer who competed from 1965-1981. He reigned as the undisputed heavyweight champion from 1970-1973, and as an amateur won a gold medal at the 1964 Summer Olympics. He is an inductee of both the International Boxing Hall of Fame and the World Boxing Hall of Fame.
– Located at table 44
Frost, Robert (Table 14)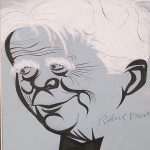 Robert Frost was an American poet. He is highly regarded for his realistic depictions of rural life and his command of American colloquial speech. His work frequently employed settings from rural life in New England in the early twentieth century, using them to examine complex social and philosophical themes. One of the most popular and critically respected American poets of the twentieth century, Frost was honored frequently during his lifetime, receiving four Pulitzer Prizes for Poetry. He was awarded the Congressional Gold Medal in 1960 for his poetic works. On July 22, 1961, Frost was named poet laureate of Vermont.
– Located at table 14
Gandhi, Indira (Tables 11-13)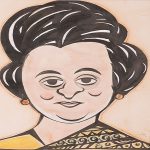 Indira Gandhi was an Indian politician and central figure of the Indian National Congress party, and to date the only female Prime Minister of India. She served as Prime Minister from 1966-1977 and then again from 1980 until her assassination in 1984, making her the second-longest-serving Prime Minister of India.
– Located at tables 11,12,13
Gandhi, Mahatma (Tables 11-13)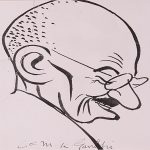 Mahatma Gandhi was the leader of the Indian independence movement in British-ruled India. Employing nonviolent civil disobedience, Gandhi led India to independence and inspired movements for civil rights and freedom across the world. Gandhi led nationwide campaigns for easing poverty, expanding women's rights, building religious and ethnic amity, ending untouchability, but above all for achieving Swaraj or self-rule.
– Located at tables 11,12,13
Gershwin, George (Back Left Corner)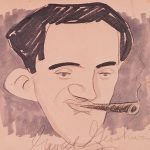 George Gershwin was an American composer and pianist. He began his career as a song plugger, but soon started composing for Broadway theatre. Gershwin moved to Hollywood and composed numerous film scores until his death in 1937.
– Located in the Back Left of Restaurant
Getty, John Paul (J.P.) (Hallway)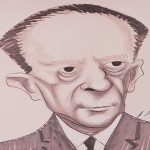 John Paul (J.P.) Getty was an American industrialist. He founded the Getty Oil Company, and in 1957 Fortune magazine named him the richest living American. Getty was an avid collector of art and antiquities; his collection formed the basis of the J. Paul Getty Museum in Los Angeles, California. At the time of his death, he was estimated to be worth more than $2 billion.
– Located in the Hallway
Glenn, John (Tables 42-43)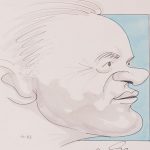 John Glenn was a United States Marine Corps aviator, engineer, astronaut, and United States Senator from Ohio. In 1962 he was the first American to orbit the Earth, circling it three times. Before joining NASA, Glenn was a distinguished fighter pilot in World War II and Korea with six distinguished flying crosses and eighteen clusters on his air medal.
– Located at tables 42-43
Godfrey, Arthur (Tables 24-34)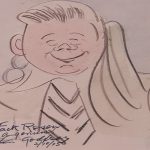 Arthur Godfrey was an American radio and television broadcaster and entertainer who was sometimes introduced by his nickname, "The Old Redhead". At the peak of his success in the mid-1950s, Godfrey helmed two CBS-TV weekly series and a daily 90-minute television mid-morning show. In 1964, he became one of the founding members of the board of directors of Executive Jet Aviation Corporation.
– Located at tables 24-34
Goldberg, Rube (Table 15)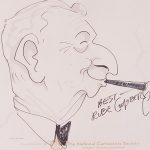 Rube Goldberg was an American cartoonist, sculptor, author, engineer, and inventor. Goldberg is best known for a series of popular cartoons depicting complicated gadgets that perform simple tasks in indirect, convoluted ways, giving rise to the term "Rube Goldberg machines" for any similar gadget or process. Goldberg received many honors in his lifetime, including a Pulitzer Prize for his political cartooning in 1948 and the Banshees' Silver Lady Award in 1959.
– Located at table 15
Grissom, Gus (Tables 42-43)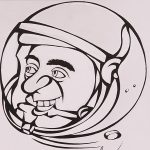 Gus Grissom was one of the original NASA Project Mercury astronauts, a United States Air Force test pilot and a mechanical engineer. He was the second American to fly in space, and the first member of the NASA Astronaut Corps to fly in space twice. He was a recipient of the Distinguished Flying Cross and, posthumously, the Congressional Space Medal of Honor.
– Located at table 42-43
Gromyko, Andrei (Table 10)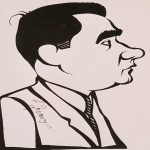 Andrei Gromyko was a Soviet communist politician during the Cold War. He served as Minister of Foreign Affairs in 1957–1985 and as Chairman of the Presidium of the Supreme Soviet in 1985–1988. Gromyko was responsible for many top decisions on Soviet foreign policy until he retired in 1988.
– Located at table 10
Halsey, WF (Table 40)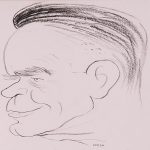 William Frederick Halsey was an American fleet admiral in the United States Navy. He served on escort vessels during World War I and later earned his Naval Aviator's Wings at the advanced age of 52, the oldest person to do so in the history of the U.S. Navy. He commanded the South Pacific Area in 1942 and was promoted to Commander-in-Chief of the Third Fleet in 1944.
– Located at table 40
Heath, Edward (Tables 11-13)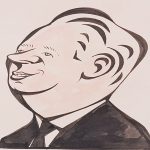 Edward Heath was a British politician who served as the Prime Minister of the United Kingdom from 1970-1974, and as the Leader of the Conservative Party from 1965-1975. He remained a backbench MP until retiring at the 2001 election, serving as the Father of the House for his last nine years in Parliament.
– Located at tables 11,12,13
Helmsley, Harry (Hallway)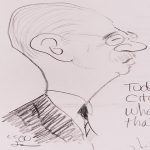 Harry Helmsley was an American real estate billionaire whose company, Helmsley-Spear, became one of the country's biggest property holders, owning the Empire State Building and many of New York's most prestigious hotels.
– Located in the Hallway
Hemingway, Ernest (Table 14)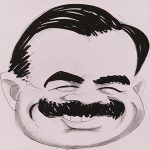 Ernest Hemingway was an American novelist, short story writer, and journalist. His economical and understated style had a strong influence on 20th-century fiction. Hemingway produced most of his work between the mid-1920s and the mid-1950s, and won the Nobel Prize in Literature in 1954. He published seven novels, six short story collections, and two non-fiction works.
– Located at table 14
Hepburn, Katharine (Tables 24-34)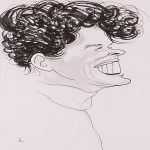 Katharine Hepburn was an American actress. A leading lady in Hollywood for more than 60 years, she appeared in a range of genres. She received four Academy Awards for Best Actress—a record for any performer. In 1999, Hepburn was named by the American Film Institute as the greatest female star of Classic Hollywood Cinema.
– Located at tables 24-34
Hilton, Conrad (Hallway)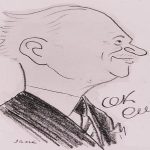 Conrad Hilton was an American hotelier and the founder of the Hilton Hotels chain. In his early twenties, Hilton was a Republican representative in the first New Mexico Legislature, when the state was newly formed. He served two years in the U.S. Army during World War I. He went on to purchase his first hotel during the year 1919.
– Located in the Hallway
Hitchcock, Alfred (Table 14)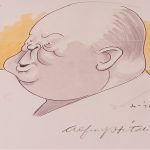 Alfred Hitchcock was an English film director and producer. He pioneered many elements of the suspense and psychological thriller genres. Hitchcock directed more than fifty feature films in a career spanning six decades and is often regarded as one of the most influential directors in cinematic history.
– Located at table 14
Hoover, Herbert (Table 41)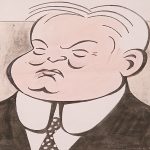 Herbert Hoover was an American politician who served as the 31st President of the United States from 1929 to 1933 during the Great Depression. A lifelong Quaker, he became a successful mining engineer around the globe and retired in 1912. In the First World War he built an international reputation as a humanitarian by leading relief efforts in Belgium during the war, and in Eastern Europe afterwards. He headed the U.S. Food Administration during World War I. His reputation as a Progressive businessman fighting for efficiency and elimination of waste was built as the Secretary of Commerce 1921-1928.
– Located at table 41
Hope, Bob (Tables 24-34)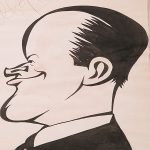 Bob Hope was an American comedian, vaudevillian, actor, singer, dancer, athlete, centenarian and author. With a career spanning nearly 80 years, Hope appeared in over 70 feature films and short films. In addition to hosting the Academy Awards 19 times, he appeared in many stage productions and television roles and was the author of 14 books.
– Located at tables 24-34
Houdini, Harry (Tables 24-34)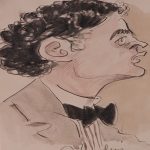 Harry Houdini was a Hungarian-American illusionist and stunt performer, noted for his sensational escape acts. As President of the Society of American Magicians, he was keen to uphold professional standards and expose fraudulent artists. In the final years of his life, Houdini launched his own full-evening show that lasted from 1925 to 1926.
– Located at tables 24-34
Humphrey, Hubert (Table 40)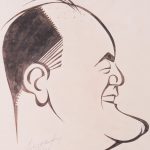 Hubert Humphrey was an American politician who served as the 38th Vice President of the United States under President Lyndon B. Johnson from 1965 to 1969. Humphrey twice served in the United States Senate, representing Minnesota from 1949 to 1964 and 1971 to 1978.
– Located at table 40
Jackson, Jessie (Tables 24-34)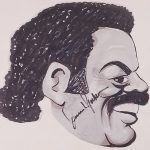 Jessie Jackson is an American civil rights activist, Baptist minister, and politician. He was a candidate for the Democratic presidential nomination in 1984 and 1988 and served as a shadow U.S. Senator for the District of Columbia from 1991-1997. He is the founder of the organizations that merged to form Rainbow/PUSH.
– Located at tables 24-34
Johnson, Lyndon B. (Tables 40-41)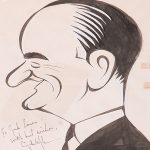 Lyndon B. Johnson was an American politician who served as the 36th President of the United States from 1963 to 1969, assuming the office after serving as the 37th Vice President of the United States under President John F. Kennedy from 1961 to 1963. Johnson designed the "Great Society" legislation by upholding civil rights, public broadcasting, Medicare, Medicaid, aid to education, the arts, urban and rural development, public services, and his "War on Poverty". Assisted in part by a growing economy, the War on Poverty helped millions of Americans rise above the poverty line during his administration.
– Located at tables 40 & 41
Kai-Shek, Chiang (Tables 10-13)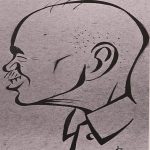 Chiang Kai-Shek was a Chinese political and military leader who served as the leader of the Republic of China in 1928-1975. Chiang was an influential member of the Kuomintang. He became the leader of the Kuomintang in 1926.
– Located at tables 10,11,12,13
Keller, Helen (Back Left Corner)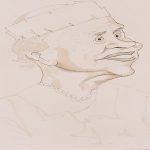 Helen Keller was an American author, political activist, and lecturer. She was the first deaf-blind person to earn a Bachelor of Arts degree. A prolific author, Keller was well-traveled and outspoken in her convictions. A member of the Socialist Party of America and the Industrial Workers of the World, she campaigned for women's suffrage, labor rights, socialism, antimilitarism, and other similar causes. She was inducted into the Alabama Women's Hall of Fame in 1971 and was one of twelve inaugural inductees to the Alabama Writers Hall of Fame on June 8, 2015.
– Located in the Back Left of Restaurant
Kennedy, Jackie (Tables 24-34)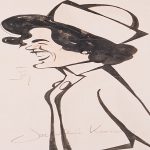 Jackie Kennedy was the wife of the 35th President of the United States, John F. Kennedy, and First Lady of the United States from 1961 until his assassination in 1963. In 1951, she graduated with a Bachelor of Arts degree in French literature from George Washington University and went on to work for the Washington Times-Herald as an inquiring photographer. She is remembered for her lifelong contributions to the arts and preservation of historic architecture.
– Located at tables 24-34
Kennedy, John F. (Tables 40-41)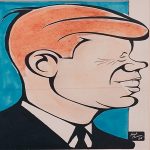 John F. Kennedy, was an American politician who served as the 35th President of the United States from 1961 until 1963. The Cuban Missile Crisis, the Bay of Pigs Invasion, the Nuclear Test Ban Treaty, the establishment of the Peace Corps, developments in the Space Race, the building of the Berlin Wall, the Trade Expansion Act to lower tariffs, and the Civil Rights Movement all took place during his presidency.
– Located at tables 40 & 41
Kennedy, Robert (Back Right Corner)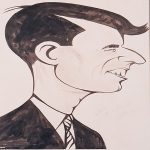 Robert Kennedy was an American politician from Massachusetts. He served as the United States junior senator from New York from 1965 until his assassination in 1968. He was previously the 64th U.S. Attorney General from 1961-1964, serving under his older brother President John F. Kennedy and his successor, President Lyndon B. Johnson.
– Located in the Back Right of the restaurant
King Feisal (Table 10)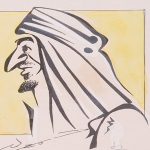 King Feisal was King of the Arab Kingdom of Syria or Greater Syria in 1920, and was King of Iraq from 23 August 1921-1933. He was a member of the Hashemite dynasty. While in power, Faisal tried to diversify his administration by including different ethnic and religious groups in offices.
– Located at table 10
King Hussein of Jordan (Table 10)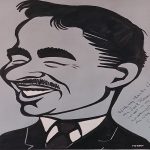 King Hussein of Jordan became the King of Jordan in 1952. Hussein's rule extended through the Cold War and four decades of Arab–Israeli conflict. Hussein's rule was marked by repeated efforts to secure peace in the region.
– Located at table 10
Kipling, Rudyard (Table 14)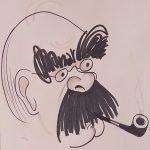 Rudyard Kipling was an English journalist, short-story writer, poet, and novelist. Kipling's works of fiction include The Jungle Book (1894), Kim (1901), and many short stories. He is regarded as a major innovator in the art of the short story. In 1907, at the age of 42, he was awarded the Nobel Prize in Literature, making him the first English-language writer to receive the prize and its youngest recipient to date.
– Located at table 14
Kissinger, Henry (Back Right Corner)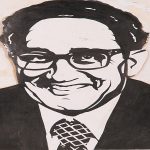 Henry Kissinger is an American diplomat and political scientist who served as the Secretary of State and National Security Advisor. For his actions negotiating a ceasefire in Vietnam, Kissinger received the 1973 Nobel Peace Prize.
– Located in the Back Right of the restaurant
Koch, Ed (Hallway)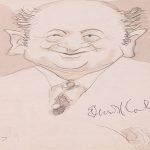 Edward Irving "Ed" Koch was an American lawyer, politician, political commentator, and movie critic and reality television arbitrator. He served in the United States House of Representatives from 1969 to 1977 and three terms as mayor of New York City from 1978 to 1989. He was the author of an ambitious public housing renewal program in his later years as mayor.
– Located in the Hallway
Khrushchev, Nikita (Table 10)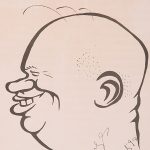 Nikita Khrushchev was a politician who led the Soviet Union during part of the Cold War. He served as First Secretary of the Communist Party of the Soviet Union from 1953-1964, and as Chairman of the Council of Ministers, or Premier, from 1958-1964. Khrushchev was responsible for the de-Stalinization of the Soviet Union, for backing the progress of the early Soviet space program, and for several relatively liberal reforms in areas of domestic policy.
– Located at table 10
Iacocca, Lee (Back Right Corner)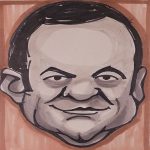 Lee Iacocca is an American automobile executive best known for spearheading the development of Ford Mustang and Pinto cars, while at the Ford Motor Company in the 1960s. He served as President and CEO of Chrysler from 1978 and additionally as chairman from 1979, until his retirement at the end of 1992.
– Located in the Back Right of the restaurant
Lindbergh, Charles (Tables 42-43)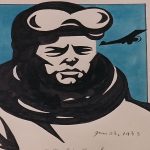 Charles Lindbergh was an American aviator, military officer, author, inventor, explorer, and environmental activist. Lindbergh was an officer in the U.S. Army Air Corps Reserve, and he received the United States' highest military decoration, the Medal of Honor, for the feat. In his later years, Lindbergh became a prolific prize-winning author, international explorer, inventor, and environmentalist.
– Located at tables 42-43
Lumumba, Patrice (Tables 11-13)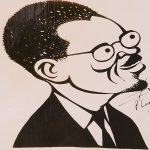 Patrice Lumumba was a Congolese independence leader and the first democratically elected prime minister of Congo. Lumumba played an important role for his country to be granted independence from Belgium, as a founder and leader of the mainstream Congolese National Movement party. He became the first prime minister of the Democratic Republic of Congo with the country's independence.
– Located at tables 11,12,13
MacArthur, Douglas (Table 40)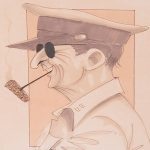 General Douglas MacArthur was an American five-star general and field marshal of the Philippine Army. He was Chief of Staff of the United States Army during the 1930s and played a prominent role in the Pacific theater during World War II. He received the Medal of Honor for his service in the Philippines Campaign. He was one of only five men ever to rise to the rank of General of the Army in the US Army, and the only man ever to become a field marshal in the Philippine Army.
– Located at Table 40