Caricatures
Jack's Place is more than just a unique steak house in the Orlando dining scene. Nestled in the hub of International Drive amongst many attractions, Jack's Place hosts the most comprehensive collection of caricatures in Orlando. All hand drawn by Jack Rosen, father of hotelier and philanthropist Harris Rosen, this gallery includes autographed caricatures of actors, athletes, and influential people such as Neil Armstrong, Queen Elizabeth, and Alfred Hitchcock.
Apollo 7
Apollo 7 was an October 1968 human spaceflight mission carried out by the United States. It was the first mission in the Apollo program to carry a crew into space. Apollo 7 fulfilled Apollo 1's mission of testing the Apollo Command/Service in low Earth orbit.
---
Walter Cunningham is a retired American astronaut. Cunningham was the Lunar Module Pilot on the Apollo 7 mission. He was NASA's third civilian astronaut, and has also been a fighter pilot, physicist, entrepreneur, venture capitalist, author, lecturer, and host of a radio show. He has accumulated more than 4,500 hours of flying time, including more than 3,400 in jet aircraft and 263 hours in space.
---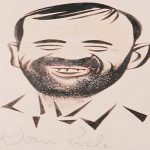 Donn Eisele was a United States Air Force officer, test pilot, and later a NASA astronaut. He occupied the Command Module Pilot seat during the flight of Apollo 7 in 1968. After retiring from both NASA and the Air Force, he became the Peace Corps country director for Thailand, before moving on to private business.
---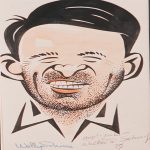 Walter Schirra
was an American naval officer and aviator, aeronautical engineer, test pilot, and one of the original seven astronauts chosen for Project Mercury, the United States' first effort to put humans in space. He flew the six-orbit, nine-hour Mercury-Atlas 8 mission on October 3, 1962, becoming the fifth American, and the ninth human, to ride a rocket into space.
Apollo 8
Apollo 8 was the second human spaceflight mission in the United States Apollo space program. The spacecraft launched on December 21, 1968, and became the first crewed spacecraft to leave Earth orbit and reach the Earth's Moon. Apollo 8 took three days to travel to the Moon. It orbited ten times over the course of 20 hours, during which the crew made a Christmas Eve television broadcast. The Apollo 8 astronauts returned to Earth on December 27, 1968.
---
Bill Anders
is a former United States Air Force officer, electrical engineer, nuclear engineer, NASA astronaut, and businessman. Anders flew as Lunar Module Pilot for the Apollo 8 mission. From 1969 to 1973, Anders served as Executive Secretary for the National Aeronautics and Space Council, which was responsible to the President, Vice President and Cabinet-level members of the Council for developing policy options concerning research, development, operations and planning of aeronautical and space systems.
---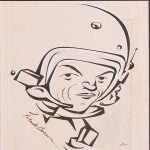 Frank Borman
is a retired United States Air Force pilot, aeronautical engineer, test pilot, and NASA astronaut, best remembered as the Commander of Apollo 8. Borman was selected in late 1966 to command the third manned Apollo mission, planned as an elliptical medium Earth orbit test of the second manned Lunar Module.
---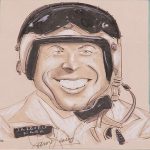 Jim Lovell
is a former NASA astronaut and a retired captain in the United States Navy. As the command module pilot for Apollo 8 mission, Lovell served as the navigator, using the spacecraft's built-in sextant to determine its position by measuring star positions.
Apollo 10
Apollo 10 was the fourth manned mission in the United States Apollo space program, and the second to orbit the Moon. It was a "dress rehearsal" for the first Moon landing, testing all of the components and procedures, just short of actually landing.
---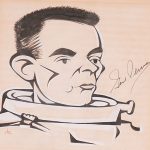 Eugene Cernan
was an American astronaut, naval aviator, electrical engineer, aeronautical engineer, and fighter pilot. Cernan became the eleventh person to walk on the Moon and, as the last man to re-enter the Lunar Module, he is as of 2017 the last man to have walked upon its surface.
---
Thomas Stafford
is an American former Air Force officer, test pilot, and NASA astronaut. Stafford logged his fourth space flight as Apollo commander of the Apollo-Soyuz Test Project (ASTP) mission. He earned the Air Force Command Pilot Astronaut Wings.
---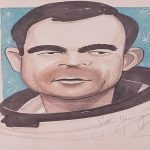 John Young
is an American former astronaut, naval officer and aviator, test pilot, and aeronautical engineer, who became the ninth person to walk on the Moon. Young enjoyed the longest career of any astronaut, becoming the first person to make six space flights over the course of 42 years of active NASA service, and is the only person to have piloted, and been commander of, four different classes of spacecraft.
Apollo–Soyuz
The Apollo–Soyuz Test Project was conducted in July 1975. It was the first joint U.S. – Soviet space flight that was used as a symbol to show détente between the two countries. This mission marked the end of the Space Race that had begun in 1957.
---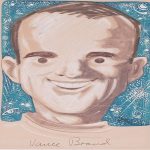 Vance Brand
is an American former naval officer and aviator, aeronautical engineer, test pilot, and NASA astronaut. He served as Command Module Pilot during the first U.S.-Soviet joint spaceflight in 1975.
---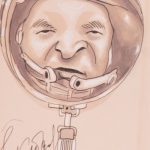 Valeri Nikolayevich Kubasov
was a Soviet/Russian cosmonaut who flew on two missions in the Soyuz programme as a flight engineer. During Soyuz 6 mission, Kubasov performed the first welding experiment in space.
---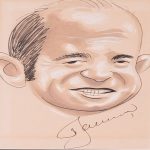 Alexey Arkhipovich Leonov
is a retired Soviet/Russian cosmonaut, Air Force Major general, a writer and an artist. Leonov was one of the 20 Soviet Air Force pilots selected to be part of the first cosmonaut group in 1960. He commanded the Soviet half of the 1975 Apollo-Soyuz mission.
---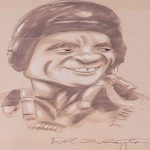 Deke Slayton
was an American World War II pilot, aeronautical engineer, test pilot who was selected as one of the original NASA Mercury Seven astronauts, and became NASA's first Chief of the Astronaut Office. Slayton was selected in February 1973 as docking module pilot for the Apollo–Soyuz Test Project.
---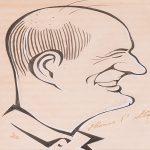 Thomas Stafford
is an American former Air Force officer, test pilot, and NASA astronaut. Stafford logged his fourth space flight as Apollo commander of the Apollo-Soyuz Test Project (ASTP) mission. He earned the Air Force Command Pilot Astronaut Wings.
Aaron, Hank

Hank Aaron is a retired American Major League Baseball right fielder who is currently the senior vice president of the Atlanta Braves. He played 21 seasons for the Milwaukee/Atlanta Braves in the National League and 2 seasons for the Milwaukee Brewers in the American League, from 1954-1976. Aaron held the MLB record for career home runs for 33 years, and he still holds several MLB offensive records.
Abdel-Nasser, Gamal
Gamal Abdel-Nasser was the second President of Egypt, serving from 1956 until his death. Nasser led the 1952 overthrow of the monarchy and introduced far-reaching land reforms the following year. Nasser remains an iconic figure in the Arab world, particularly for his strides towards social justice and Arab unity, modernization policies, and anti-imperialist efforts. His presidency also encouraged and coincided with an Egyptian cultural boom, and launched large industrial projects, including the Aswan Dam and Helwan City.
Abrams, Creighton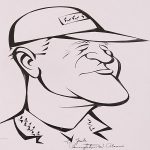 U.S. General Creighton Abrams was a United States Army general who commanded military operations in the Vietnam War from 1968–1972. He served as Chief of Staff of the United States Army from 1972 until shortly before his death in 1974. In 1980, the U.S. Army named its new main battle tank, the M1 Abrams, after General Abrams.
Assad, Hafez Al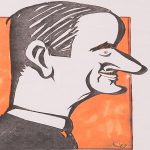 Hafez Al Assad was a Syrian statesman, politician, and general who was President of Syria from 1971-2000, Prime Minister from 1970-1971. Assad de-radicalized the Ba'ath government when he took power, by giving more space to private property and strengthening the country's foreign relations
Aldrin, Buzz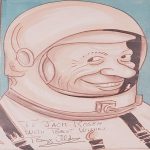 Buzz Aldrin is an American engineer and former astronaut. As the Lunar Module Pilot on Apollo 11, he was one of the first two humans to land on the Moon, and the second person to walk on it. He set foot on the Moon at 03:15:16 on July 21, 1969. He is a former U.S. Air Force officer with the Command Pilot rating.
Ali, Muhammad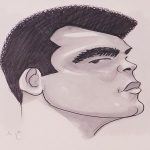 Muhammad Ali was an American professional boxer and activist. He is widely regarded as one of the most significant and celebrated sports figures of the 20th century. After retiring from boxing in 1981, Ali devoted his life to religious and charitable work.
Armstrong, Neil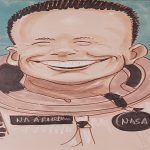 Neil Armstrong was an American astronaut and the first person to walk on the Moon. He was also an aerospace engineer, naval aviator, test pilot, and university professor. Before becoming an astronaut, Armstrong was an officer in the U.S. Navy and served in the Korean War. After the war, he earned his bachelor's degree at Purdue University and served as a test pilot at the National Advisory Committee for Aeronautics (NACA) High-Speed Flight Station, where he logged over 900 flights.
Barnum, Phineas T.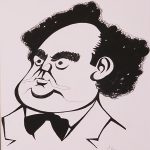 Phineas T. Barnum was an American politician, showman, and businessman remembered for promoting celebrated hoaxes and for founding the Barnum & Bailey Circus. Barnum served two terms in the Connecticut legislature in 1865 as a Republican for Fairfield. In 1936, for the centennial of the city of Bridgeport, Connecticut, his portrait was used for the obverse of the commemorative Bridgeport Half Dollar.
Begin, Menachem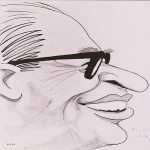 Menachem Begin was an Israeli politician, founder of Likud and the sixth Prime Minister of Israel. In 1979, Begin earned the Nobel Prize for Peace for the signing of the peace treaty with Egypt.
Ben-Gurion, David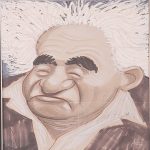 David Ben-Gurion was the primary founder of the State of Israel and the first Prime Minister of Israel. On May 14th 1948, he formally proclaimed the establishment of the State of Israel, and was the first to sign the Israeli Declaration of Independence. Ben-Gurion led Israel during the 1948 Arab–Israeli War, and united the various Jewish militias into the Israel Defense Forces. Subsequently, he became known as "Israel's founding father".
Berlin, Jay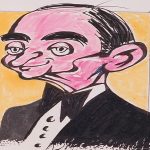 Jay Berlin was an American composer and lyricist, widely considered one of the greatest songwriters in American history. During his 60-year career he wrote an estimated 1,500 songs, including the scores for 19 Broadway shows and 18 Hollywood films, with his songs nominated eight times for Academy Awards.
Shaw, Leo Bernard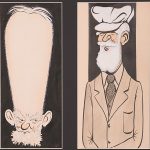 George Bernard Shaw known at his insistence simply as Bernard Shaw, was an Irish playwright, critic and polemicist whose influence on Western theatre, culture and politics. He wrote more than sixty plays, including major works such as Man and Superman (1903), Pygmalion (1913) and Saint Joan (1923). With a range incorporating both contemporary satire and historical allegory, Shaw became the leading dramatist of his generation. He was the first person to be awarded both a Nobel Prize and an Academy Award, receiving the 1925 Nobel Prize in Literature and sharing the 1938 Academy Award for Best Adapted Screenplay for the film version of Pygmalion.
Bernstein, Leonard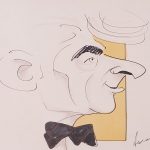 Leonard Bernstein was an American composer, conductor, author, music lecturer, and pianist. He was among the first conductors born and educated in the US to receive worldwide acclaim. Bernstein was the first conductor to give a series of television lectures on classical music, starting in 1954 and continuing until his death.
Berra, Yogi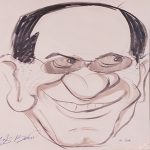 Yogi Berra was an American professional baseball catcher, manager, and coach who played 19 seasons in Major League Baseball. He was an 18-time All-Star, and won 10 World Series championships as a player.
Bradley, Omar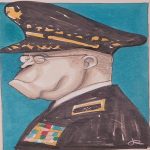 U.S. General Omar Bradley was a highly distinguished senior officer of the United States Army who saw distinguished service in North Africa and Western Europe during World War II, and later became General of the Army. He ultimately commanded forty-three divisions and 1.3 million men, the largest body of American soldiers ever to serve under a single U.S. field commander. After the war, Bradley headed the Veterans Administration and became Army Chief of Staff. In 1949, Bradley was appointed the first Chairman of the Joint Chiefs of Staff, and the following year oversaw the policy-making for the Korean War, before retiring from active service in 1953.
Brando, Marlon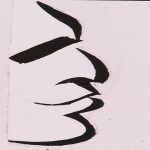 Marlon Brando was an American actor, film director and political activist. He is credited with bringing realism to film acting. He helped to popularize the Stanislavski system of acting. Brando was ranked by the American Film Institute as the fourth-greatest movie star among male movie stars whose screen debuts occurred in or before 1950. He was one of only three professional actors, named in 1999 by Time magazine as one of its 100 Most Important People of the Century.
Brezhnev, Leonid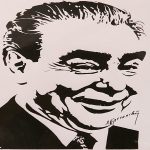 Leonid Brezhnev was the General Secretary of the Central Committee of the Communist Party of the Soviet Union. He presided over the country from 1964 until his death in 1982. During Brezhnev's rule, the global influence of the Soviet Union grew dramatically, in part because of the expansion of the Soviet military during this time. His tenure as leader was marked by the beginning of an era of economic and social stagnation in the Soviet Union.
Burns, George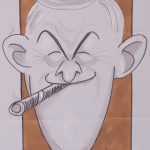 George Burns was an American comedian, actor, singer, and writer. He was one of the few entertainers whose career successfully spanned vaudeville, radio, film and television. His arched eyebrow and cigar-smoke punctuation became familiar trademarks for over three-quarters of a century.
Bush, George H.W.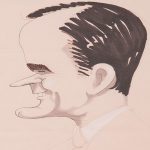 George H.W. Bush is an American politician who was the 41st President of the United States from 1989-1993 and the 43rd Vice President of the United States from 1981-1989. A member of the U.S. Republican Party, he was previously a congressman, ambassador, and Director of Central Intelligence. He is the oldest living former President and Vice President.
Byrd, Richard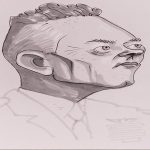 Richard Byrd was an American naval officer who specialized in feats of exploration. He was a recipient of the Medal of Honor, the highest honor for valor given by the United States, and was a pioneering American aviator, polar explorer, and organizer of polar logistics.
Cagney, James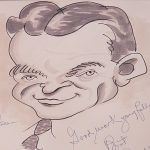 James Cagney was an American actor and dancer. In 1999, the American Film Institute ranked him eighth among its list of greatest male stars of Classic Hollywood Cinema. In 1974, Cagney received the American Film Institute's Life Achievement Award.
Calder, Alexander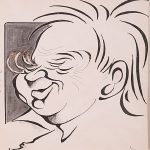 Alexander Calder was an American sculptor known as the originator of the mobile. Calder's monumental stationary sculptures are called stabiles. In 1987, the Calder Foundation was established by Calder's family and "is dedicated to collecting, exhibiting, preserving, and interpreting the art and archives of Alexander Calder and is charged with an unmatched collection of his works."
Carpenter, Scott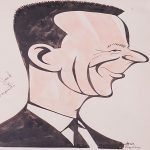 Scott Carpenter was an American naval officer and aviator, test pilot, aeronautical engineer, astronaut, and aquanaut. He was one of the original seven astronauts selected for NASA's Project Mercury in April 1959. Carpenter was the second American to orbit the Earth and the fourth in space.
Carter, Jimmy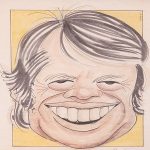 Jimmy Carter is an American politician who served as the 39th President of the United States from 1977 to 1981. In 2002, he was awarded the Nobel Peace Prize for his work with the Carter Center. He established a national energy policy that included conservation, price control, and new technology. Carter pursued the Camp David Accords, the Panama Canal Treaties, the second round of Strategic Arms Limitation Talks and the return of the Panama Canal Zone to Panama.
Caruso Enrico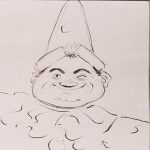 Enrico Caruso was an Italian operatic tenor. He sang to great acclaim at the major opera houses in both Europe and America, appearing in a wide variety of roles from the Italian and French repertoires that ranged from the lyric to the dramatic. Caruso also made approximately 260 commercially released recordings from 1902 to 1920.
Carver, George Washington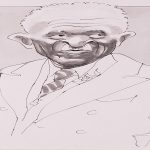 George Washington Carver was an American botanist and inventor. Carver's reputation is largely based on his promotion of alternative crops to cotton, such as peanuts and sweet potatoes. He received numerous honors for his work, including the Spingarn Medal of the NAACP.
Castro, Fidel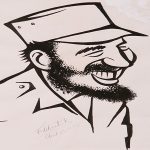 Fidel Castro was a Cuban revolutionary and politician who governed the Republic of Cuba as Prime Minister from 1959-1976 and then as President from 1976-2008. Under his administration, Cuba became a one-party socialist state; industry and business were nationalized, and state socialist reforms were implemented throughout society.
Chaplin, Charlie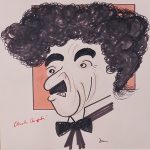 Charlie Chaplin was an English comic actor, filmmaker, and composer who rose to fame during the era of silent film. Chaplin became a worldwide icon through his screen persona and is considered one of the most important figures in the history of the film industry. His career spanned more than 75 years, from childhood in the Victorian era until a year before his death in 1977.
Chennault, Claire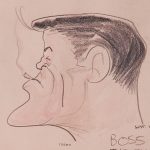 U.S. General Claire Chennault was an American military aviator best known for his leadership of the "Flying Tigers" and the Republic of China Air Force in World War II. He became commanding general of the U.S. Air Force in China and in March 1943 was promoted to major general and named to command the 14th Air Force in China. He spent the rest of World War II in this key combat role.
Christie, Agatha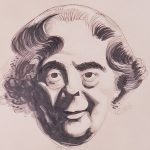 Agatha Christie was an English crime novelist, short story writer and playwright. She is best known for her 66 detective novels and 14 short story collections, particularly those revolving around her fictional detectives Hercule Poirot and Miss Marple. She also wrote The Mousetrap, the world's longest-running play, and six romances under the name Mary Westmacott. In 1971 she was made a Dame for her contribution to literature.
Churchill, Winston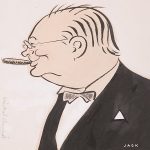 Winston Churchill was a British statesman who was the Prime Minister of the United Kingdom from 1940 to 1945 and again from 1951 to 1955. He won the Nobel Prize in Literature in 1953 for his overall, lifetime body of work. In 1963, he was the first of only eight people to be made an honorary citizen of the United States.
Collins, Michael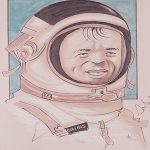 Michael Collins is a former American astronaut and test pilot who was selected to fly into space twice. His first spaceflight was on Gemini 10 and is one of 24 people to have flown to the Moon. Collins was the fourth person to perform an extravehicular activity (EVA) and is the first person to have performed more than one EVA.
Conrad, Charles and Cooper, Gordon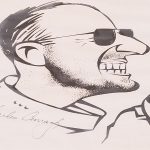 Charles Conrad was an American naval officer and aviator, aeronautical engineer, test pilot, and NASA astronaut, and during the Apollo 12 mission became the third man to walk on the Moon. He set an eight-day space endurance record during the Gemini 5 mission. He was awarded the Congressional Space Medal by President Jimmy Carter in 1978.
---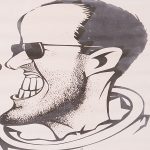 Gordon Cooper
was an American aerospace engineer, test pilot, United States Air Force pilot, and one of the seven original astronauts in Project Mercury, the first manned space program of the United States. He was the first American to sleep in space and was the last American to be launched alone to conduct an entirely solo orbital mission.
Copeland, Aaron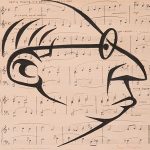 Aaron Copeland was an American composer, composition teacher, writer, and later a conductor of his own and other American music. Copland was referred to by his peers and critics as "the Dean of American Composers." The open, slowly changing harmonies in much of his music are typical of what many people consider to be the sound of American music, evoking the vast American landscape and pioneer spirit. He is best known for the works he wrote in the 1930s-1940s in a deliberately accessible style often referred to as "populist" and which the composer labeled his "vernacular" style.
Count Basie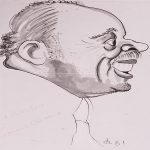 Count Basie was an American jazz pianist, organist, bandleader, and composer. In 1935, Basie formed his own jazz orchestra, the Count Basie Orchestra. He led the group for almost 50 years, creating innovations like the use of two "split" tenor saxophones, emphasizing the rhythm section, riffing with a big band, using arrangers to broaden their sound, and others.
Cousteau, Jacques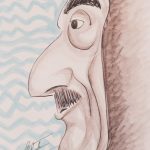 Jacques Cousteau was a French naval officer, explorer, conservationist, filmmaker, innovator, scientist, photographer, author and researcher who studied the sea and all forms of life in water. He co-developed the Aqualung, pioneered marine conservation and was a member of the Académie française. Cousteau described his underwater world research in a series of books, perhaps the most successful being his first book, The Silent World: A Story of Undersea Discovery and Adventure, published in 1953.
Cuomo, Mario
Mario Cuomo was an American Democratic politician. He served as the 52nd Governor of New York for three terms, from 1983 to 1994, Lieutenant Governor of New York from 1979 to 1982; and Secretary of State of New York from 1975 to 1978.
Dalai Lama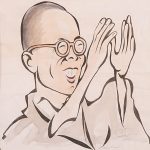 Tenzin Gyatso, the 14th Dalai Lama was selected as the Tulku of the 13th Dalai Lama in 1937 and formally recognized as the 14th Dalai Lama in 1939. He has traveled the world and has spoken about the welfare of Tibetans, environment, economics, women's rights, non-violence, interfaith dialogue, physics, astronomy, Buddhism and science, cognitive neuroscience, reproductive health, and sexuality, along with various Mahayana and Vajrayana topics.
Dali, Salvador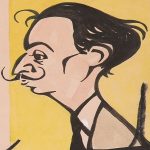 Salvador Dali was a prominent Spanish surrealist painter born in Spain. Dali was a skilled draftsman, best known for the striking and bizarre images in his surrealist work. His painterly skills are often attributed to the influence of Renaissance masters. His best-known work, The Persistence of Memory, was completed in August 1931. Dali's expansive artistic repertoire included film, sculpture, and photography in collaboration with a range of artists in a variety of media.
Davis, Bette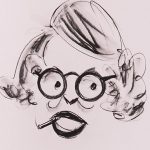 Bette Davis was an American actress. She was noted for her willingness to play unsympathetic, sardonic characters. Davis was the first female president of the Academy of Motion Picture Arts and Sciences. She won the Academy Award for Best Actress twice and was the first person to accrue ten Academy Award nominations for acting.
Davis, Sammy Jr.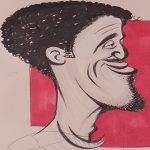 Sammy Davis Jr. was an American singer, dancer, actor, and comedian. He is noted for his impersonations of actors, musicians and other celebrities. Davis was awarded the Spingarn Medal by the NAACP and was nominated for a Golden Globe Award and an Emmy Award for his television performances. He was the recipient of the Kennedy Center Honors in 1987, and in 2001, he was posthumously awarded the Grammy Lifetime Achievement Award.
Dayan, Moshe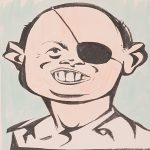 Moshe Dayan was an Israeli military leader and politician. Defense Minister during the Six-Day War in 1967, he became to the world a fighting symbol of the new state of Israel. Dayan left the Labor Party and joined the Likud as Foreign Minister, playing an important part in negotiating the peace treaty between Egypt and Israel.
De Valera, Eamon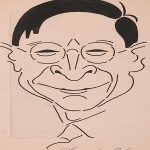 Eamon De Valera was a prominent politician and statesman in twentieth-century Ireland. His political career spanned over half a century, from 1917 to 1973. He served several terms as head of government and head of state. He also led the introduction of the Constitution of Ireland.
DeGaulle, Charles Andre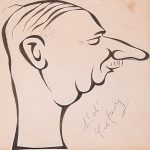 Charles Andre DeGaulle was a French general and statesman. He was the leader of Free France 1940 –1944 and the head of the Provisional Government of the French Republic 1944–1946. In 1958, he founded the Fifth Republic and was elected as the 18th President of France, a position he held until his resignation in 1969. He was the dominant figure of France during the Cold War era and his memory continues to influence French politics.
DeMille, Agnes George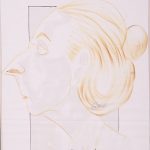 Agnes George DeMille was an American dancer and choreographer. Her first significant work was the ballet Rodeo. John F. Kennedy appointed DeMille as a member of the National Advisory Committee on the Arts, the predecessor to the National Endowment for the Arts, of which she was also appointed to by President L.B. Johnson after its activation.
Dempsey, Jack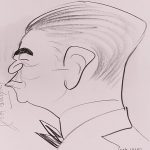 Jack Dempsey was an American professional boxer who competed from 1914-1927, and reigned as the world heavyweight champion from 1919-1926. A cultural icon of the 1920s, Dempsey's aggressive fighting style and exceptional punching power made him one of the most popular boxers in history. Many of his fights set financial and attendance records, including the first million-dollar gate.